Key Challenges

Website regionalization - each region contained its own content, tariffs and pricing. The previous site was cloned into 33 subdomains, which significantly complicated administration.

The site was to be launched during the peak season and was the main source of new customers. So it was critical to avoid a decrease in organic traffic after switching to the new one.

The old site contained more than 10 thousand links that were used in previously sent emails, existing user bookmarks, external resources, etc. The new site assumes a completely new structure and sitemap.
Development Team

1 x Project Manager

1 x Business analyst

1 x UI/UX Designer

1 x Back-End Developer Project scope
сustomized CMS


Brand UI/UX design
Centralized admin
panel

New features

Integration with existing
OSS/BSS system and
self-care app

Results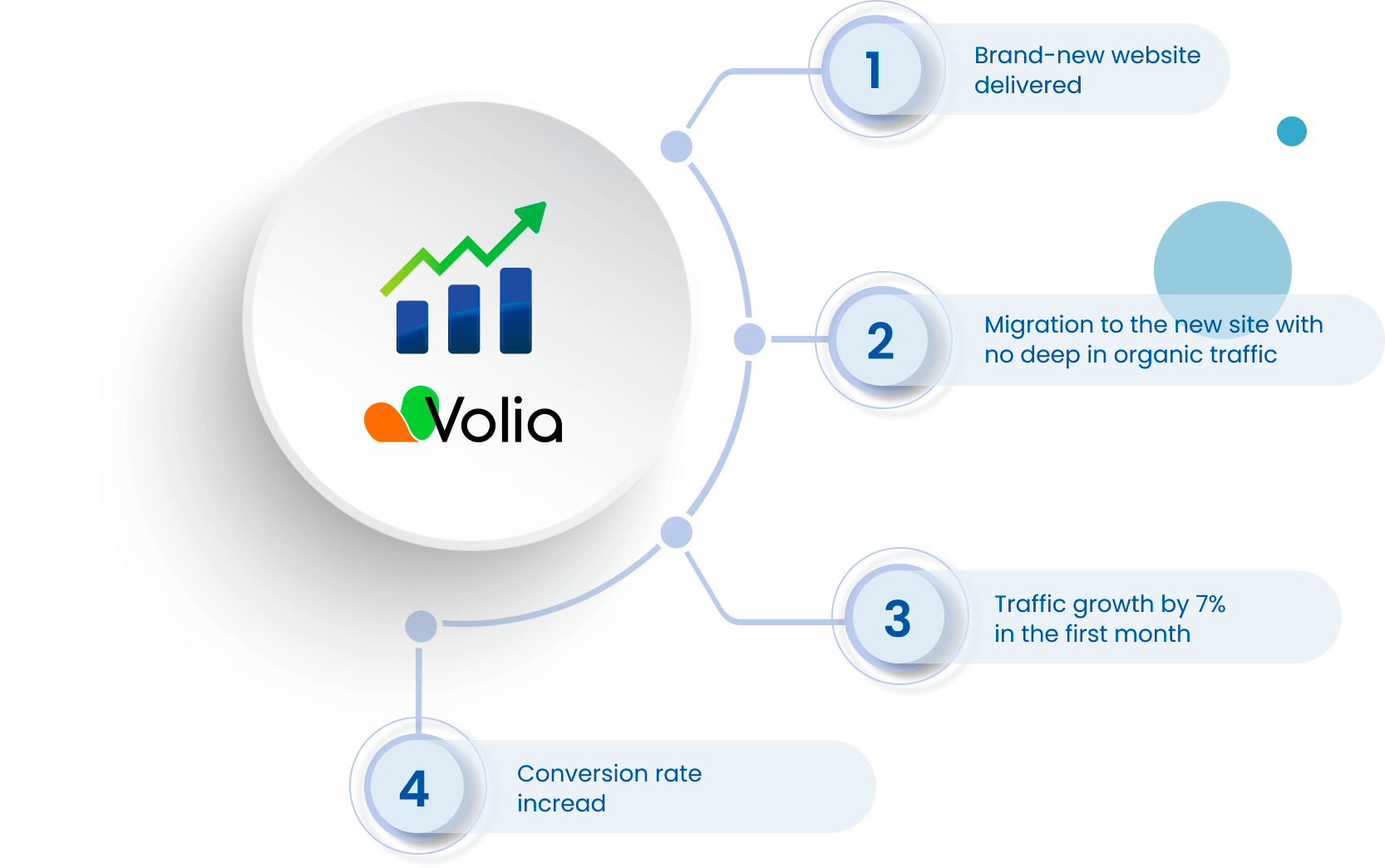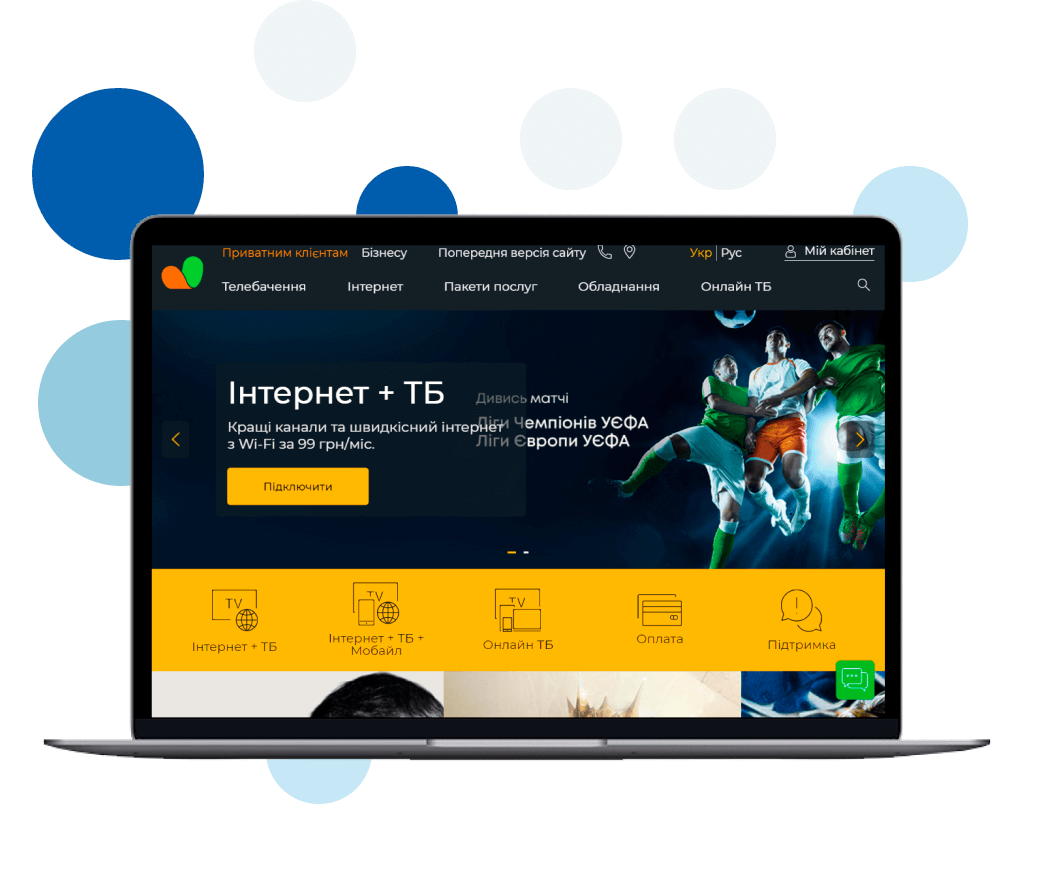 Cases
Injoy Self care app
MyVolia mob design
myVolia web
Volia TV mob app
Volia.com
How we can help?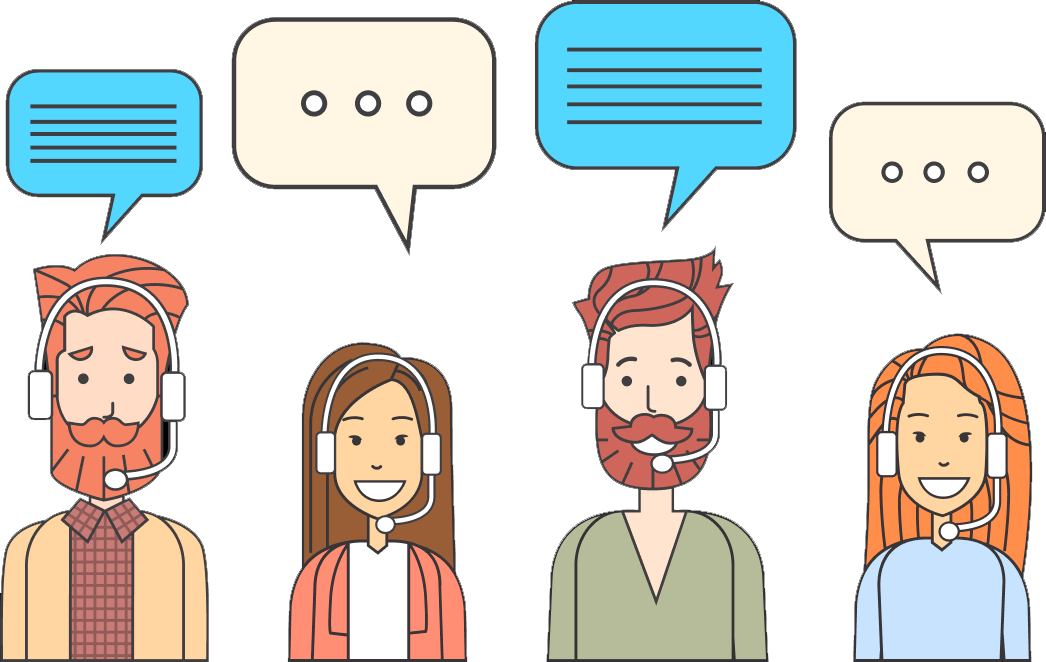 Choose the option you need